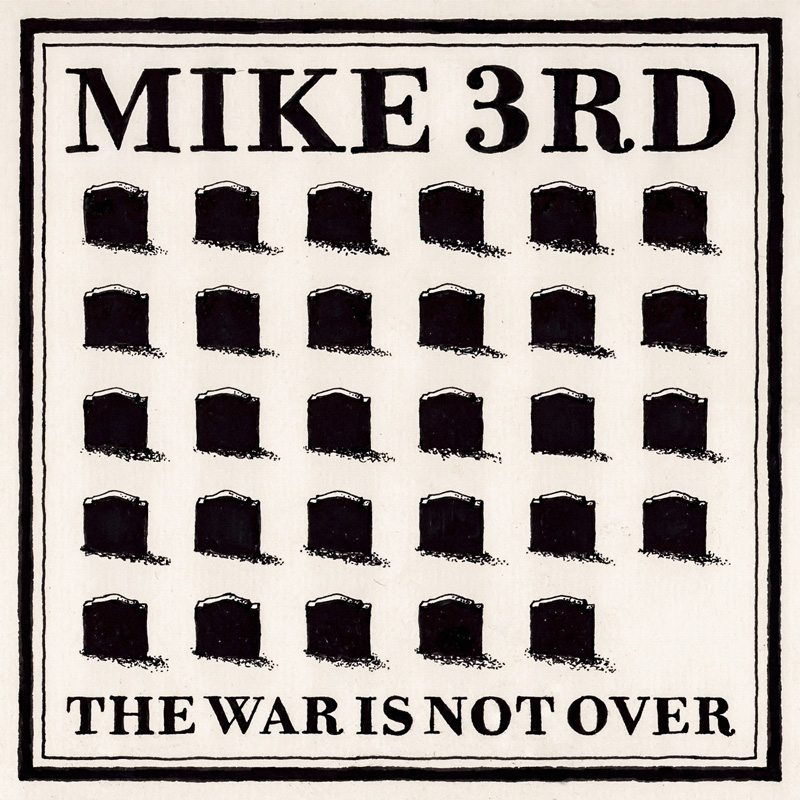 Released May. 24th 2015 in digital stores around the world under Prosdocimi Records.
European physical distribution of the limited edition double heavy weight vinyl in exclusive handmade military folder including both download card and aged "WWI like" art booklet by Ma.Ra.Cash Records. Vinyl can also be ordered on Mike 3rd Bandcamp Store
Mike 3rd: guitar, vox, piano, rhodes, keys, bass, some percussions, tape effects.
The album features:
Tony Levin: bass
Pat Mastelotto: drums
Benny Greb: drums
Iarin Munari: drums
Alberto Stocco: drums
Andrea Tombesi: bass
Gigi Sinkope: up. bass
Roberta Canzian: soprano
Sofia Borgo: b. vocals
Nazia Frigerio: harp
Andrea Scaramella, Francesco De Santi: violins
Laura Giaretta: viola 
Maurizio Galvanelli: cello
Strings arrangements: Filippo Galvanelli
Produced by Mike 3rd & Ronan Chris Murphy
Recorded in analog domain at Prosdocimi Recording by Mike 3rd and Ronan Chris Murphy – Mastering: Diego Lopez
Buy it on Bandcamp - Maracash Records Store