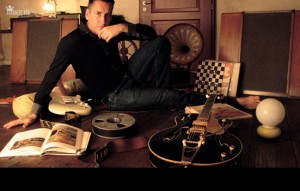 Hi! Despite some health problems in the family and my work at my 
Prosdocimi Recording Studio
 the songwriting for the new album is going well.
It's taking time because this is gonna be a big evolution if compared to both the previous "In the woods" and "The war is not over".
In the next few months I'll be happy to announce new live shows and maybe more details about new music.
Thank you for your patience.
Mike